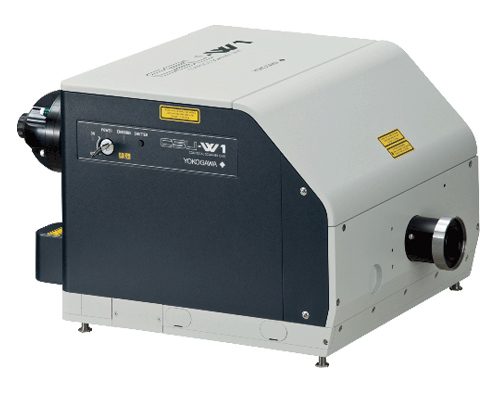 CSU-W1 CONFOCAL SCANNER UNIT
The CSU-W1 Confocal Scanner Unit is Yokogawa's widest field of view confocal, providing the clearest image resolution of our imaging systems. The system features switching mechanisms to enable fully automated experiments and a newly designed disk unit to improve image clarity of thick samples.
Wide and clear
Near Infrared (NIR) Port: Up to 785nm
3 configurations: 1-camera model, 2-camera model, split-view model
New bright field path (Standard)
Selectable pinhole size: 25 pinhole disk, 50 pinhole disk or double disk
External light path
10-position filter wheel (1 Camera model, 2 Camera model)
Fully automate experiments with the motorized switching mechanism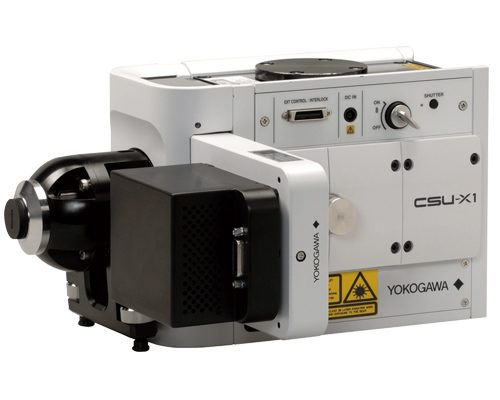 CSU-X1 CONFOCAL SCANNER UNIT
The CSU-X1 is the high speed model of Yokogawa's CSU-series, which are widely recognized as the most powerful tools for live cell imaging.
World's fastest scanning speed of up to 2,000 fps
Microlens-enhanced Nipkow disk scanning
Filter wheel with six filter positions (in high-end model)
Exchangeable dichroic mirror block and emission filters
3 configurations: 1-camera model, 2-camera model, bright field model