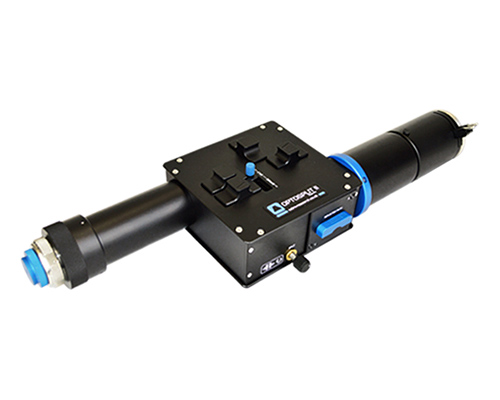 OPTOSPLIT II BYPASS IMAGE SPLITTER
Dual emission image splitter
1 or 2 images on a single camera
Large sensor (sCMOS) format
The Cairn OptoSplit II BP is the best ever dual channel simultaneous imaging device for use with a single camera. It builds on the success of the OptoSplit II image splitter, but adds a convenient single lever bypass mode making it more suitable for multi-user microscopes where simultaneous dual channels are only required for specific experiments alongside single wavelength recordings.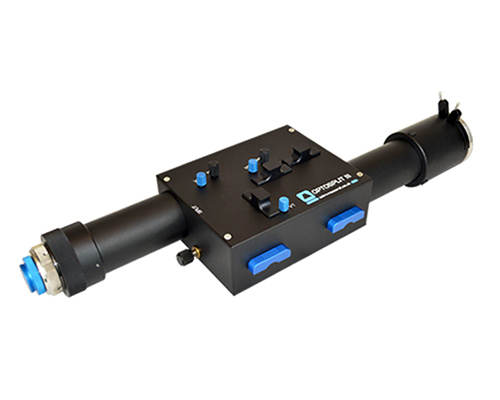 OPTOSPLIT III
Triple emission image splitter
1 or 2 images on a single camera
Large sensor (sCMOS) format
The Optosplit III (TripleSplit) extends the OptoSplit image splitter concept, adding an optional second beamsplitter to split the field into either two or three separate, spatially equivalent, channels, which can be displayed side by side on a single camera chip.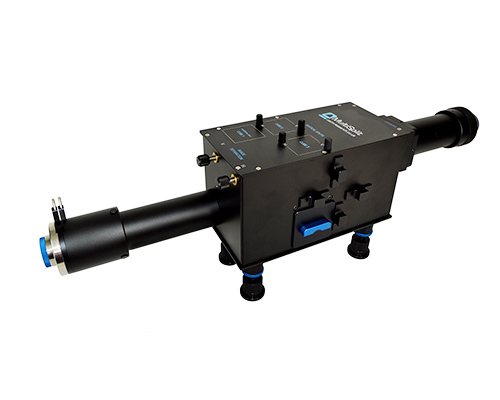 MULTISPLIT V2
Four-way emission image splitter
4 images on a single camera chip
Large sensor sCMOS format
The Cairn Multisplit V2 offers a fourway splitting possibility in a 2×2 configuration. With the increasing access to very large sensors 25mm and above this device offer a perfectly simultaneous acquisition of up to 4 wavelenghts while keeping a very large field of view in each channel.