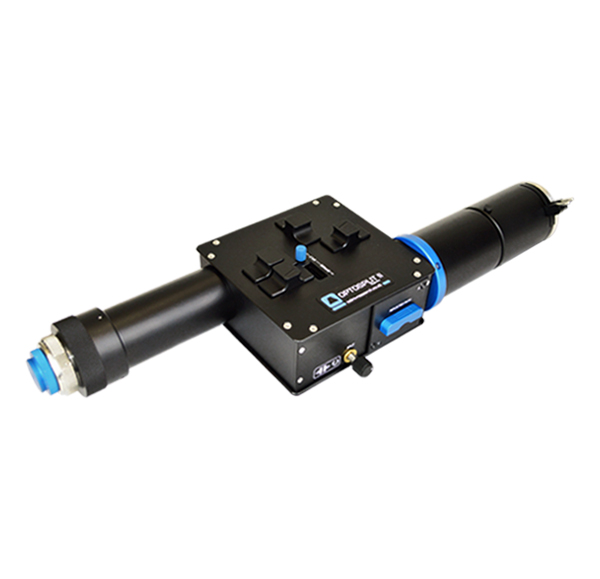 OPTOSPLIT II BYPASS IMAGE SPLITTER
Dual emission image splitter
1 or 2 images on a single camera
Large sensor (sCMOS) format
The Cairn OptoSplit II BP is their best ever dual channel simultaneous imaging device for use with a single camera. It builds on the success of the OptoSplit II image splitter, but adds a convenient single lever bypass mode making it more suitable for multi-user microscopes where simultaneous dual channels are only required for specific experiments alongside single wavelength recordings.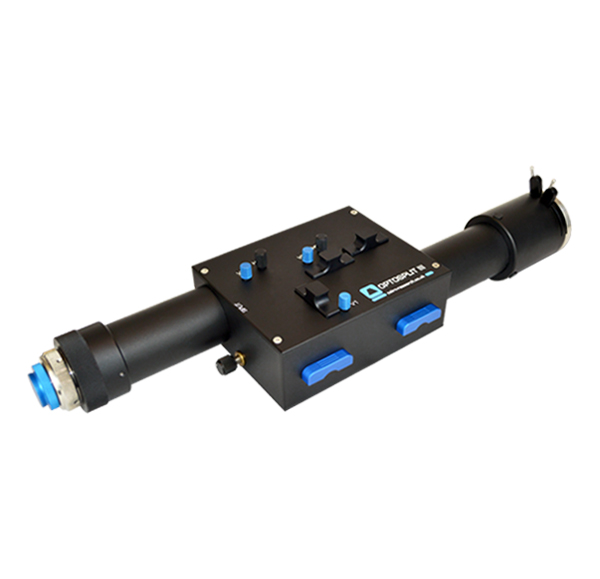 OPTOSPLIT III
Triple emission image splitter
1 or 2 images on a single camera
Large sensor (sCMOS) format
The Optosplit III (TripleSplit) extends the OptoSplit image splitter concept, adding an optional second beamsplitter to split the field into either two or three separate, spatially equivalent, channels, which can be displayed side by side on a single camera chip.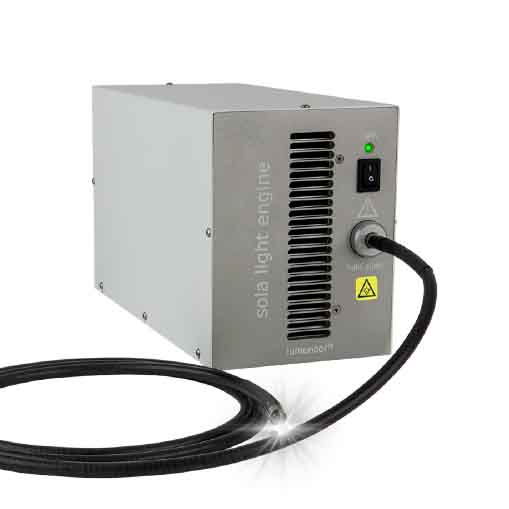 SOLA LIGHT ENGINE
Solid state white light excitation subsystems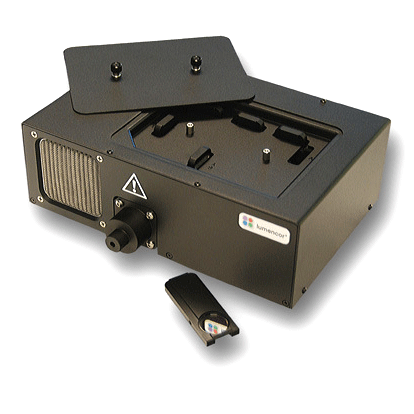 SPECTRA X LIGHT ENGINE
The SPECTRA X light engine provides six solid-state light sources generating output in seven color bands (violet, blue, cyan, teal, green, yellow and red) across the visible spectrum. A suite of seven filters is included, one for each color band.